Our Products
Mobile 2 Phone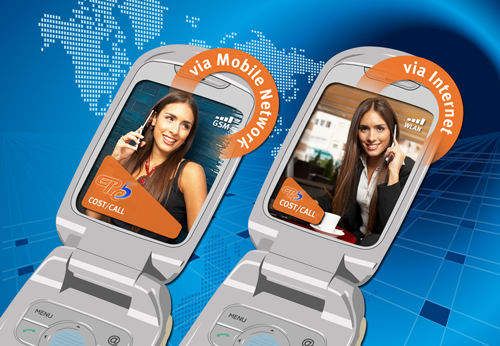 Epic 5 mobile dialer provide simplest way to make international calls from your mobile phone. This Dialer maintains perfect voice quality through out of your conversation. Dialer delivers an extensive range of optimized and value added telecommunication services to efficiently manage and synchronize next generation complex communication systems.

The customers need to just download the mobile dialer software from the download zone for free and top up their account with the business associate/reseller and start making international calls.
Features of Epic5 Mobile dialer
Friendly interface and supports SIP for signaling
Supports g.729,GSM,and G.711 codec for sending audio data
Specially designed with encryption for VoIP block countries such as Oman, UAE, Qatar, SaudiArabia
Supports 3G, WIFI, GPRS, and for internet connectivity
Call hold/Un hold, Call waiting indication, account balance on dialer screen
Supports mobile operation systems are Symbian, Widows mobile, Android, iphone
PC 2 Phone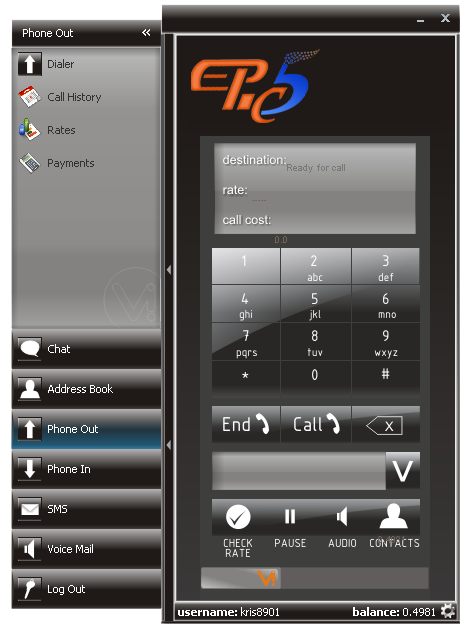 Epic5 provides Voice over Internet Protocol (VoIP) telephony services integrated with PC soft phone for desktop clients. We offer a very feature- rich PC dialer solution that allows users to make calls to anywhere in the world without any extra or hidden charges.

Our key focus is to provide easy installation with premium quality voice soft phone to enable our retail customers to enhance the advantage of with making calls with Epic5.
Features of Epic5 PC dialer
Free VoIP Tunnel (VPN)
Real Time Online Billing and CDRs for your customers
A very stable and simple way to make calls
The interface is simple and user-friendly.
Integrated with optimized Billing engine.
Provide good quality with on Low Bandwidth
Supported Protocols SIP, H323
Supported Codec G723, G729, G711
Device 2 Phone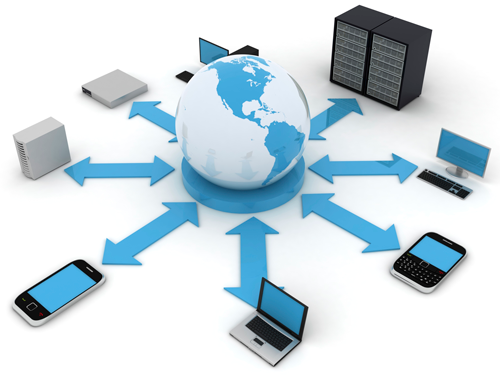 Device to phone is an easy to use service that allows you to place high quality international calls via the internet to any phone in the world without being in front of the computer. It can be used with several ATAs (Analog Telephone Adaptor). There are many ATA providers in the industry and you can use it with Epic5 serverice.
Easy Configuration
Cristal quality
Lower Bandwidth usage
Automated remote configuration
G.723 and G.729 codecs are supported
Recommended for better quality of service.
24x7 support for technical issus.
More info
CallShop

EPIC 5 CallShop system is a place where customers can go and make local and international telephone calls. CallShop solutions will help you start generating new revenue stream by providing low cost telecommunication services.

In a typical callshop operation, customers come to the location of the shop, make a telephone call from one of the phone booths to any place in the world and get charged upon completion. This allows anyone to make cheap international calls.
Features and benefits
Best Rates - High Quality
Real time Billing.
Multiple Booths
Faster and better voice quality
Support. We provide email and phone support.
Crystal clear voice quality, local and international calls
The most competitive call rates
No access cost
Callback
Callback & Voip international callback service is the least expensive way to make phone calls if you travel, live or work outside of the your Country. As a Epic 5 callback & VoIP customer you have access to prices and services at the lowest rates and free of connection and hidden Fee.

Come join our growing family of satisfied customers, and experience the advantage of reducing your long distance telephone bills by up to 80%. Sign up today for FREE.
SMS
Epic 5 provides award-winning SMS text service is something truly unique for your customers.. Our SMS service can be added to a phone number with minimal effort using our intuitive user portal provides cheap international SMS texting from the web, API or IVR as well 2-Way SMS option to receive replies.

Keep in constant touch with interactive chat sessions on your SMS-enabled phone number.
Features and benefits
Works with any world number
Easy Short Code messaging through our SMS portal interface
Mauris eleifend est et turpis. Duis id erat. Suspendisse potenti. Aliquam vulputate, pede vel vehicula accumsan, mi neque rutrum erat, eu congue orci lorem eget lorem. Vestibulum non ante. Class aptent taciti sociosqu ad litora torquent per conubia nostra, per inceptos himenaeos. Fusce sodales. Quisque eu urna vel enim commodo pellentesque. Praesent eu risus hendrerit ligula tempus pretium. Curabitur lorem enim, pretium nec, feugiat nec, luctus a, lacus.